Northwest Designer Craftsmen is presenting Currents 2020, an invitational exhibition and symposium, 5 March —11 April 2020, to commemorate their 65th anniversary of reaching toward the mission of promoting excellence in design and craftsmanship and stimulating interest and appreciation for fine craft in their region and beyond.
I'm honored to be one of their invitational exhibiting artist, and an invited instructor, teaching a 3 to 4-day master class during the symposium dates Friday – Monday the 6th — 9th March 2020.
I will be teaching a 4-day Glass & Mixed Media workshop, "Glass and the Altered Book", at the Schack Art Center located in Everett, WA 40 miles north of Seattle, Schack Art Center provides the perfect venue for Currents 2020 with galleries for the exhibition and exceptional studios for master classes and lectures. My workshop teaches open-faced glass casting, silk-screen on glass, adhesives, engineering and design. Students leave with a completed wall-hung sculpture created from an altered book.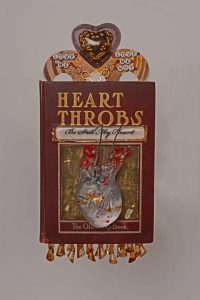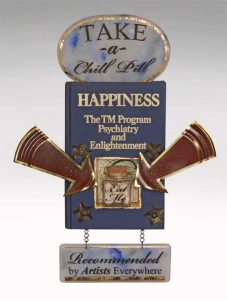 Chill Pill Dispenser Altered Book
Northwest Designer Craftsman is a juried membership organization serving makers in Washington, Montana, Alaska, Oregon and Idaho.
Northwest Designer Craftsmen are honored to have three prestigious jurors for NWDC memberships' entries to the exhibition. They will attend the opening and participate in a panel discussion moderated by Michael Monroe, Currents 2020 Chief Juror and Curator titled: Inspiration for a New Decade, to be held in the afternoon prior to the opening reception Thursday 5 March 2020.